22 Long rifle biathlon intership
This skating course is an opportunity for adults and children aged 10 and over to experience new sensations in total immersion !

At the Stade des Tuffes, the national training center for the French Nordic ski teams, you will improve your skating technique and your skills, under the expert advice of our Esf Les Rousses instructors.

Equipped with 22LGR rifles with a range of 50m, enjoy a complete experience !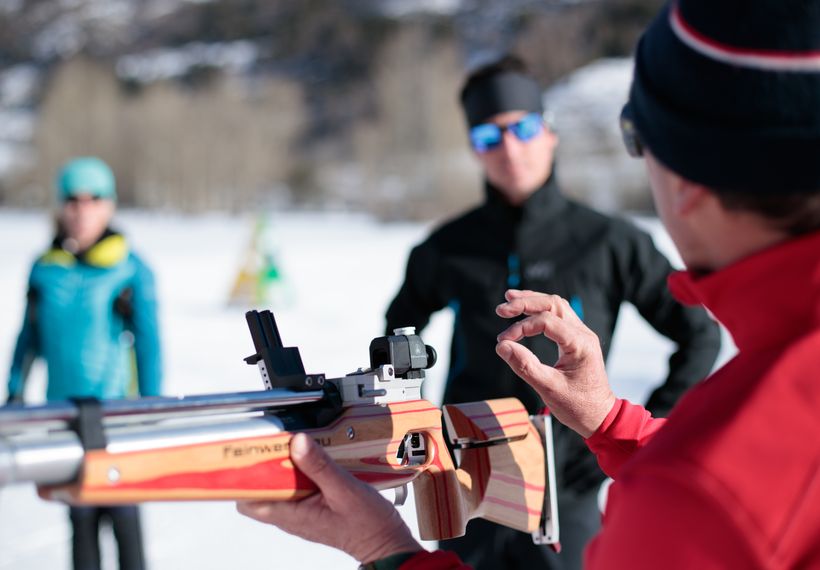 From
299€
22 Long rifle Biathlon
4 DAY INTERNSHIP

From 10 years old / Bronze star or Nordic intermediate level required
From Monday to Thursday
1:00 p.m. – 3:30 p.m.
Stade des Tuffes
New level names :
- Level class 1 and class 2 is now called intermediate level
- Level class 3 is now called confirmed level