Team building
Spend an unforgettable time with Esf Les Rousses accompanied by your friends, your group or even for a bachelorette party !
Our instructors offer you different activities to carry out in the form of challenges, aimed at stimulating the cohesion of your group in a
dynamic and fun atmosphere !
You will enjoy various activities, lasting approximately 30 minutes over 2 hours for a complete experience that will take you out of everyday life.
Typical program :
Impossible climb : challenge yourself through a fun course and achieve the best time !
Biathlon : with a relay or an orienteering race. The objective ? Find the 8 beacons as quickly as possible !
Snow hockey : compete against each other and score the most points !
Tug to rope : end up in duels between teams and show that your group is the strongest !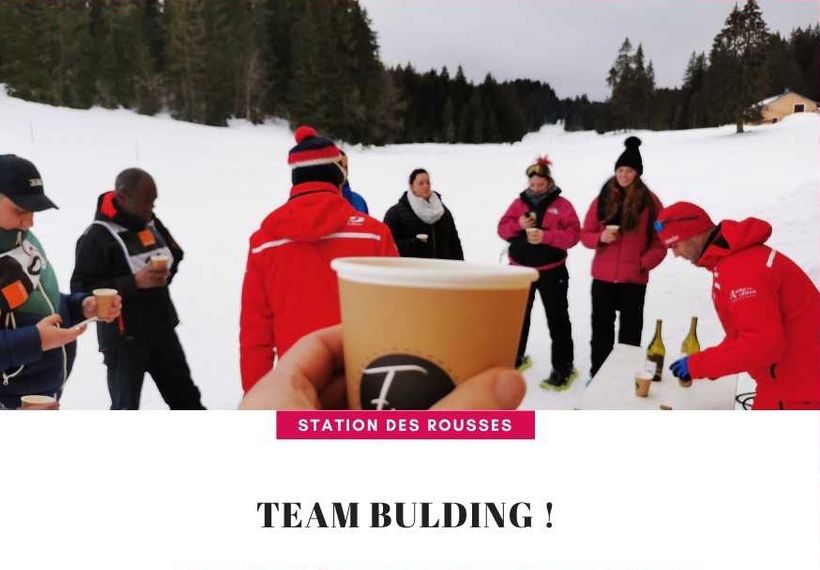 On quotation

SEMINAR & TEAM BUILDING
MULTIPLE ACTIVITIES
Groups, Companies & EVJF/EVJG
Subject to availability
2 hours : 30 min per activity
La Darbella Nordique